Contact us for enquiries regarding Valve Repair and/or Supply
Comid Valve Services
A Complete Valve Repair, Valve Reconditioning and Valve Supply Service to all Sectors of Industry
Welcome to Comid, the leading specialists in valve repair and reconditioning in the UK. Valves are vital to the efficiency of most industrial processes and can ensure both product quality and a company's responsibility to the environment. They provide a safe operating environment, give safety protection in an emergency, and are expected to perform instantly and perfectly every time they are needed. For all these reasons, the potential failure of a worn and leaking valve could end up costing far more than the price of its own replacement.
This is where Comid Engineering can assist; we can repair or recondition the vast majority of valves from all manufactures. We breathe life in to broken, old and worn out valves by stripping them down and reconditioning them to work like new. This includes all types and sizes of industrial valves, including safety valves. The work is carries out the highest of standards using skills and experience we have acquired over many years.
Need a safety valve test doing?
Call us today to talk about our Veri-Test
Our Services
Safety Valve Overhauls
Safety is the top priority in every process industry. Which is why critical components such as safety, relief and emergency valves are very important.
Valve Supply
Comid hold large stocks of Gate, Globe, Check, Parallel Slide, Ball and Plug Valves ready for immediate despatch.
Control Valve Overhauls
Control Vales are used in some of the most demanding sectors of British Industry – from oil, gas and chemicals to power generation.
Reconditioning
Comid provides a complete and fully guaranteed valve reconditioning service using our skills and experience built up during years of service.
Valve Repair
Comid has a wealth of experience in the repair of valves, as well as the capacity to repair all sizes of safety, relief, gate, globe, check, ball, etc.
On – Site Facilities
Comid Engineering Ltd offers a comprehensive package of on-site services to ensure efficient.
Why Choose Us?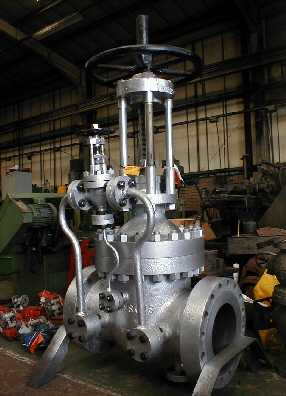 Comid are valve specialists, we provide a certified and guaranteed valve repair and reconditioning service for all types of valves, including safety valves that are used in every sector of industry across the UK and beyond.
Usually work is carried out in our fully equipped state of the art valve workshop, by our skilled team of technicians with many years' experience. However, when required we do have a mobile workshop where we can work on-site during planned shutdowns of factories and industrial premises.
Companies look for quality, flexibility, availability and cost savings to name a few. Comid can help achieve these because we have made the repair and reconditioning of all types of industrial valves our specialty.   Over the years 30+ years we have been trading the company have developed an efficient system of operation, accredited to ISO9001:2000, to meet the high standards required by our customers.
Comid, through our partnerships, can also supply brand new valves which can be supplied where there is damage to an existing unit which is beyond economic repair.